Concurrent
Method

In the concurrent method, students complete 6 hours of online classroom, practice quizzes, and the state permit exam. Then the learner license is received at your local DPS office.
After receiving a learner license, students continue the remaining online classroom while also developing their driving skills behind-the-wheel until the course is completed and then obtain the driver license.
Block
Method

In the block method, students complete all the online classroom first. Then the learner license is received, and the student focuses solely on driving.
Example: A 14-year-old can spend a year focusing only on the 32 hours of online classroom. Then at 15, receive a learner license and concentrate the whole next year on driving instruction and practice until they are 16.
Driving
Portion
Only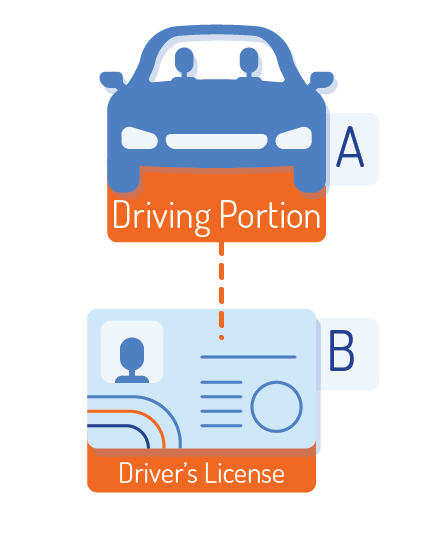 During the behind-the-wheel portion, students will observe specific activities form their parent/instructor and then get in the driver seat to demonstrate what they have observed.
The driving portion is included with both the concurrent and blocked methods. For students that have already completed the classroom requirements elsewhere and only need the driving portion, this is exactly what you need to complete drivers ed.